Palm Desert Clogged Toilet Repair & Installation
Trust Our Plumbers For Your Toilet Services
A clogged toilet is a homeowner's nightmare! If your clog doesn't go away or recurs frequently, contact Wes Clarke Plumbing. We can assist you in repairing your toilet no matter the issue and for all Toilet Services. Dial (760) 345-6166 today!
Keeping your family safe from contaminated water and toilet overflow is our main priority. Usually, the general and most common issues with toilet services are clogs and running water; however, there will be times in which the problem is more severe. Fortunately, most problems can be easily repaired by a professional plumber.
Wes Clarke Plumbing provides quick solutions and even same-day service. No matter what's wrong with your toilet, we can help! Contact us for help with clogged toilets, fixing leaks, and even replacing damaged units.
So, when you find yourself with a clogged toilet, and you just can't seem to get it to drain with the usual plunger trick, then it's time to call the expert plumbing technicians at Wes Clarke Plumbing.
Contact Us Today!
Need immediate service outside of our office hours? Please give us a call!
Office Hours: 24 Hour Service Available
Toilet Services -What Causes Toilet Clogs?
Sometimes, a clog can be as simple as too much toilet paper being flushed down the bowl and clogging it up. Other times, it may be a little more serious or complicated too. It may extend out to the sewer line, where a larger block may be occurring or a tree root may be breaking through the pipe.
Some of the biggest reasons why a toilet will clog are that the drain is clogged or that the water is running backwards instead of flowing forward. The reason that this happens is that the pressure valve is not being closed properly and this will oftentimes cause the flow of water to stop and this is the main cause for a clog to occur.
Sometimes when there is excess buildup or deposits that are blocking the pipes for the water to flow, you may have a clog that could require the use of an expert local plumber.
Another question that has to be asked when you want to find out what causes a toilet to clog is how often this problem occurs. This question will have to be answered because if you notice that it is happening more often than normal then you may have a serious plumbing problem on your hands.
It is a good idea to keep a close eye on this problem because this could be a sign that the toilet itself is in need of some sort of repair. There is nothing worse than having a bathroom that you can't use and this is why you should always be checking on the condition of the toilet after you have used it. If you notice that it is not functioning as well as it should then you may want to look into this issue because this may be a sign that something else is going wrong.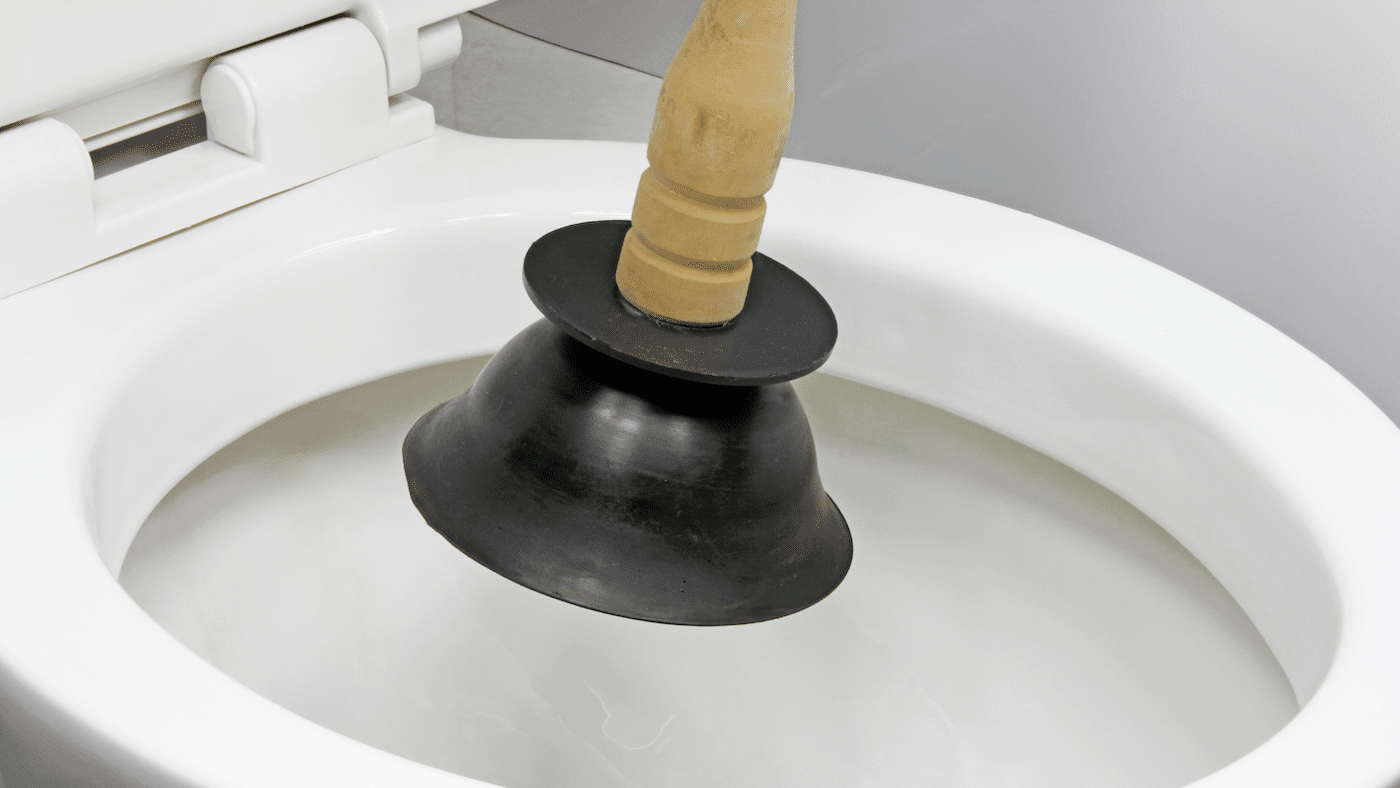 How to fix Clogged Toilets
You should always know what is and what isn't flushable down your toilet in the first place. Normally, paper towels, wet wipes, and facial tissues should never be flushed down the toilet. In the same vein, other foreign objects like cooking oils and liquids should not be flushed down. You should only flush toilet paper and organic waste.
You should also avoid flushing a lot of toilet paper down the toilet at once, as this can clog up your pipes too.
You can also consider using lighter toilet paper to reduce the stress on the toilet flushing down that paper. These sheets tend to dissolve quicker. And finally, if you see your toilet water starting to get higher than usual and then drains, this is a sure sign of some blockage that has started. This generally will only get worse until it is too late
Need an experienced and qualified plumber to perform repairs on your toilet? Call Wes Clarke Plumbing at (760) 345-6166 today!
We make it easy for you to enjoy greater peace of mind
24/7 Emergency Support
Call us no matter the time or day and be greeted with live help, never a voicemail system. We deliver fast emergency services that will return you to your normal routine in no time.
100% Satisfaction Guarantee
100% Satisfaction Guarantee
Our job is not done until you are completely satisfied with the results. If you are not, we do our best to fix the problem and address all of your questions and concerns.
Same-Day Service Available
Same-Day Service Available
We work around your schedule. Enjoy same-day or next-day service for your convenience. Don't wait around for your problem to get worse!
Fixed Right The First Time
Fixed Right The First Time
Our solutions get to the source of the problem, preventing further issues from recurring. We get your problem fixed properly the first time so you can enjoy peace of mind that much faster.
No Mess To Clean Up
We wear shoe covers and keep the worksite neat throughout the job. We will leave your property as clean as we found it. You would never know we were there!
Expert Workmanship
Our plumbers are expertly trained in the latest state of the art tools and technology to ensure every job is done to code. We are dedicated to your safety!
Five Star Reviews For Five Star Service
Read what happy customers are saying about Wes Clarke Plumbing