About Wes Clarke Plumbing
Whether you find yourself in need of drain and sewer services, routine faucet/tap repair, or larger-scale system installations, our team at Wes Clarke Plumbing is here to help. We have been providing top-quality plumbing services in Palm Desert, Indio, La Quinta, Rancho Mirage, Palm Springs, and Cathedral City since 1986. Our team takes pride in being a company that you can trust to arrive on time, offer workable solutions, and deliver quality results time after time. This is a big reason why we continually get 5-star ratings.
Schedule a free estimate with a member of our team by contacting our offices today!
Our technicians have a great attitude.  Not only do they work well together, but we consider our customers to be part of the team as well.  Our customers will never be sold something that they either don't need or want!  This has been our practice since 1932!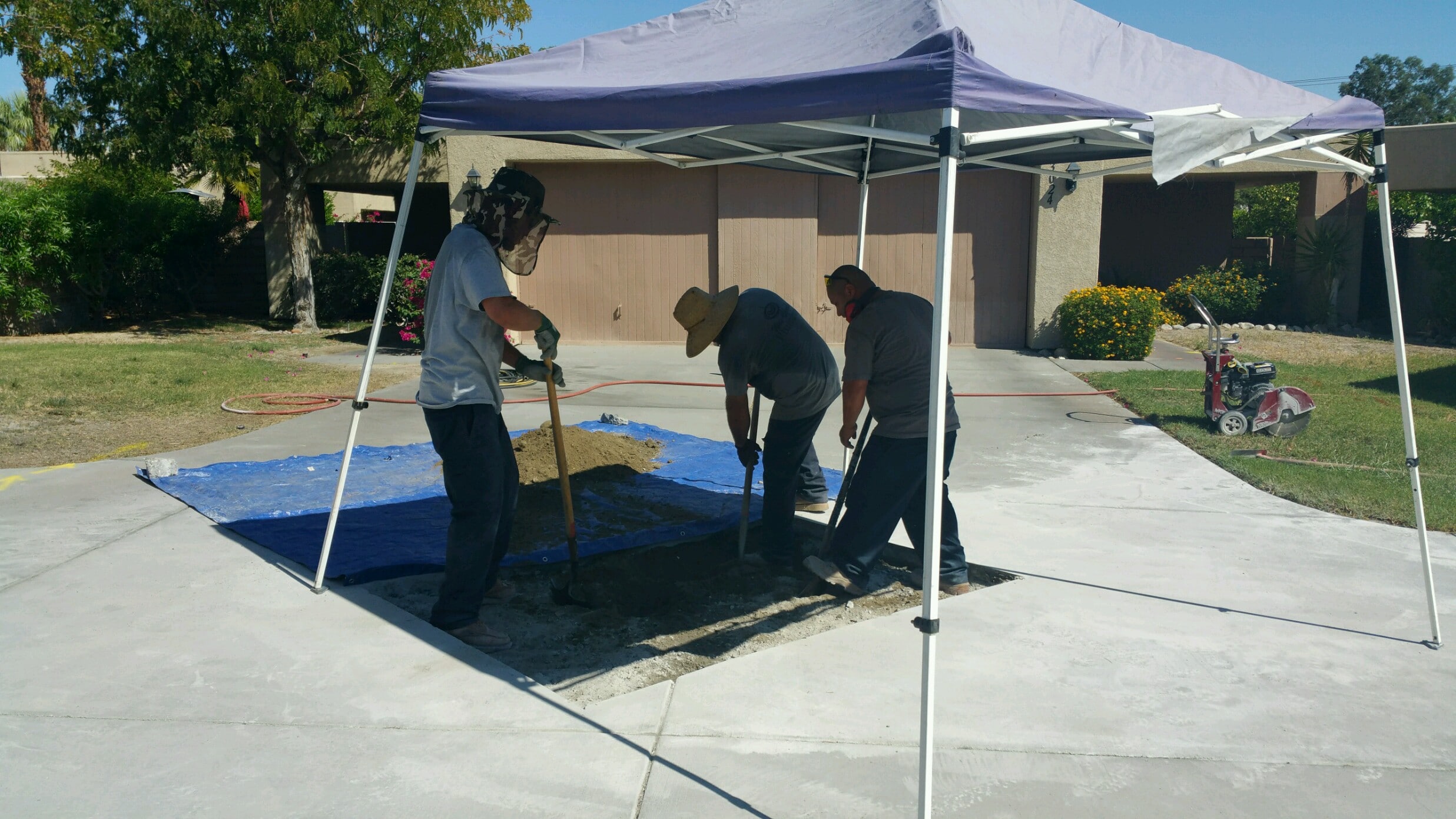 Our trucks are warehouses on wheels and we strive to inventory those parts that are most commonly found in our area.  This eliminates most return trips and helps our customers to be back in business with a sound plumbing system as quickly as possible.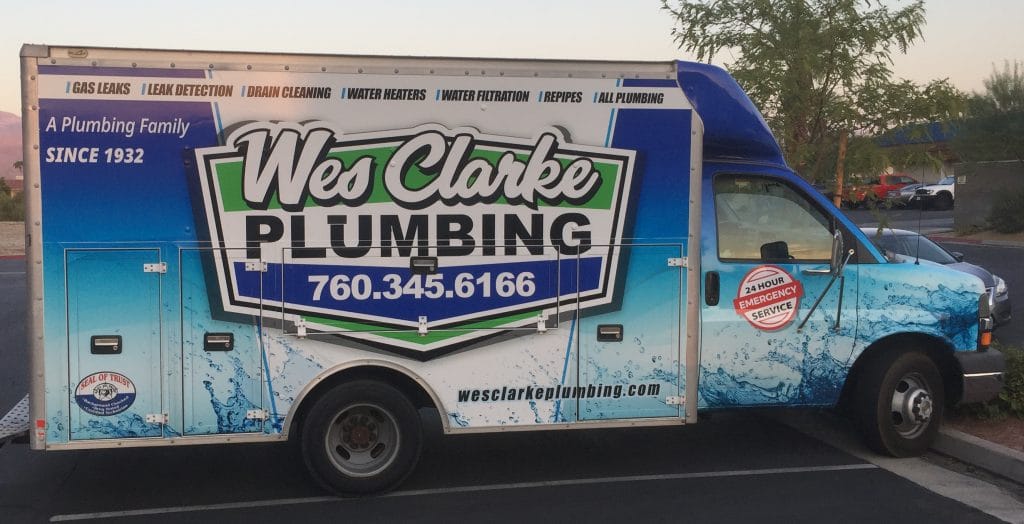 Whether it is a simple leaky faucet repair or something causing a much larger flood we pride ourselves in taking care of all plumbing issues! We carefully plan out our strategies and are continually educating ourselves on the latest methods, tools and plumbing techniques.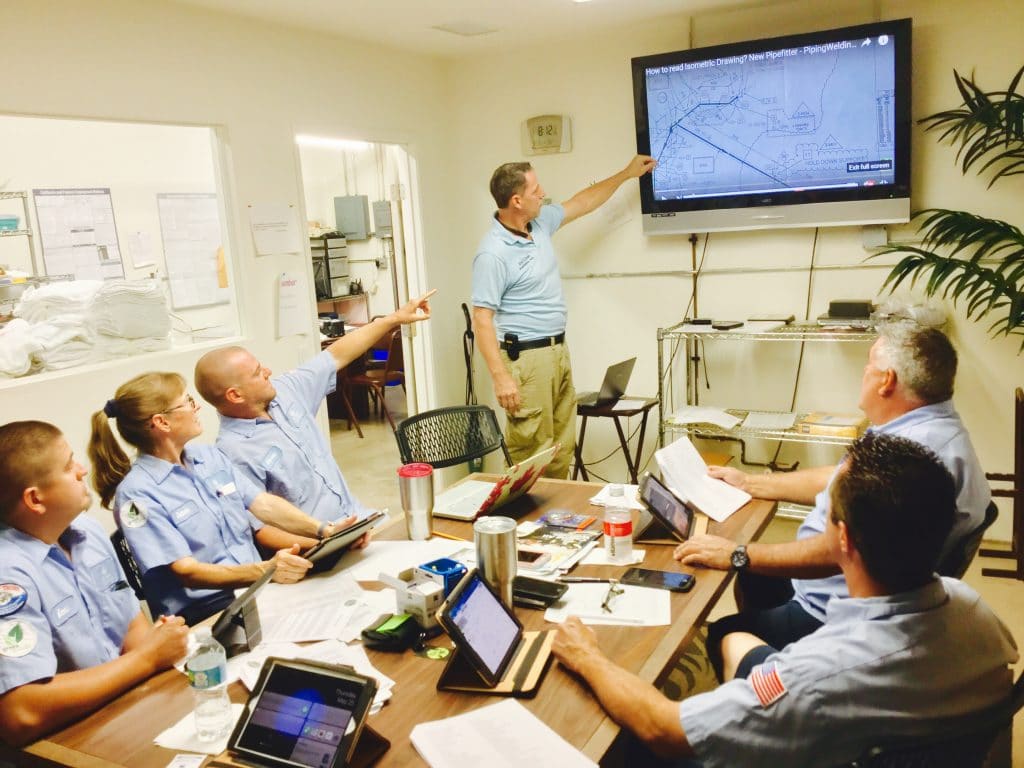 History of Wes Clarke Plumbing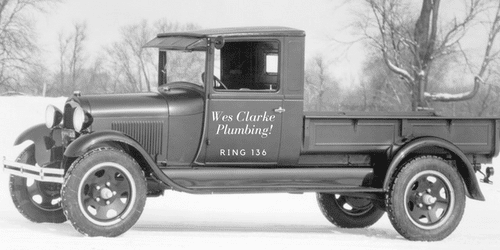 The Wes Clarke Plumbing family started with a humble beginning in Toronto, Canada in 1932. The plumbing family grew steadily over the decades completing jobs from the smallest home plumbing repairs, to some of the largest plumbing infrastructures in some of Canada's largest concerns.
In 1986 Wes Clarke Plumbing relocated to the Coachella Valley and started building a new client base in his new chosen home. Our philosophy is simple in that we treat every customer with respect and gratitude. We have built the business here with the best advertising of all--word of mouth!
Over 30 years later in the Coachella Valley, we have carried on with this basic philosophy and are humbled by the trust folks continue to put in our services. It is an honor to serve our clients and we thank each and every one of them!
From basic fixes, repairs and maintenance to new hot water system installations, you deserve the best service possible. We are proud to offer reliable services without putting your budget at risk!
Benefits of Choosing Wes Clarke Plumbing
Same Day Service Available

We strive to make our plumbing services more convenient for you.  We can schedule you for same-day or next-day service. We work around your schedule and do our best to provide you with a fast solution to your plumbing needs. Call us to find out more.

Done Right the First Time

When we turn up at your location, we are ready to get to work, with all the right tools, a well-stocked Plumbing truck, and the best attitude that you will find. Our aim is to fix your plumbing issue in one trip, so you can return to your normal routine as soon as possible.

Clean Home

We are very careful about making sure that the place is cleaner than when we found it. We wear shoe booties/covers and clean up after the job is complete. You will never know that we were there!

Peace of Mind

All of our plumbing technicians are background checked, drug tested, and certified technicians. They follow all the local codes and safety standards for your protection. You can be confident knowing that your property is in safe hands.
Need an experienced and qualified plumber to perform repairs on your home plumbing? Call Wes Clarke Plumbing at (760) 345-6166 today!
Five Star Reviews For Five Star Service
Read what happy customers are saying about Wes Clarke Plumbing